 Toronto Footy
"We contacted New Jersey Toronto to create two jerseys one in black and the other white to celebrate our 10 year anniversary of pick up soccer. We didn't have a jersey design or a crest before speaking with the team. I love The design as we play our games at Cherry Beach fields which is beside the lake. The jersey captures that perfectly and it exceeded my expectations."
James: www.torontofooty.com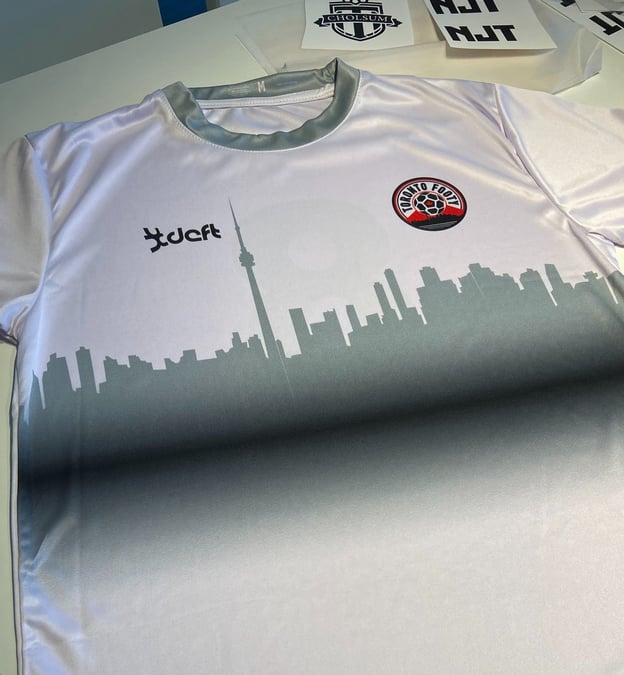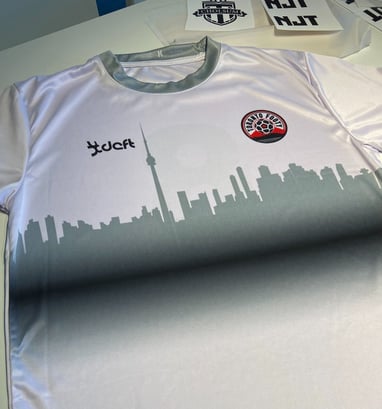 Leicester Celtic girls and boys academy jersey
A complicated design, which took time to get right. There is a wall, a dripping red area, a mess around the crest, two cartoon characters, three logos and two crests.
"It was worth the time we put in with NJT. We wanted to create a jersey based on the graffiti beside our training pitch. We gave a jersey to each of the 200 kids who joined our Summer camp. The kids love them and if I'm out and about in the community and I see one of the girls or boys wearing them it makes me very proud."
David Byrne: Leicester Celtic Fc.
More pics available in the gallery section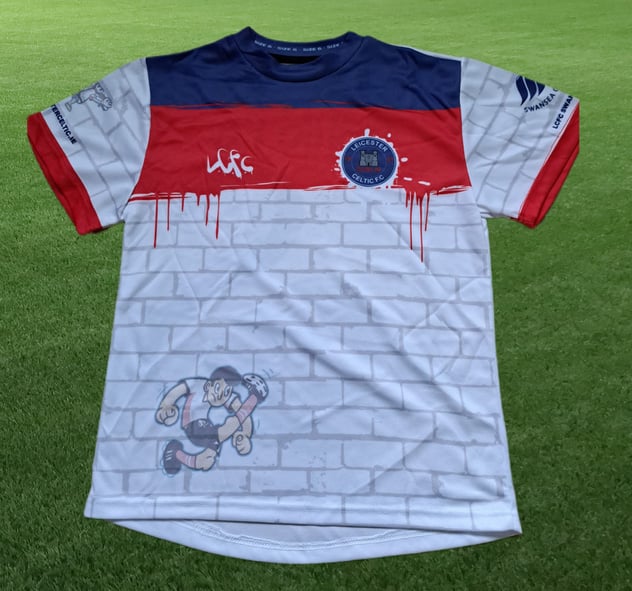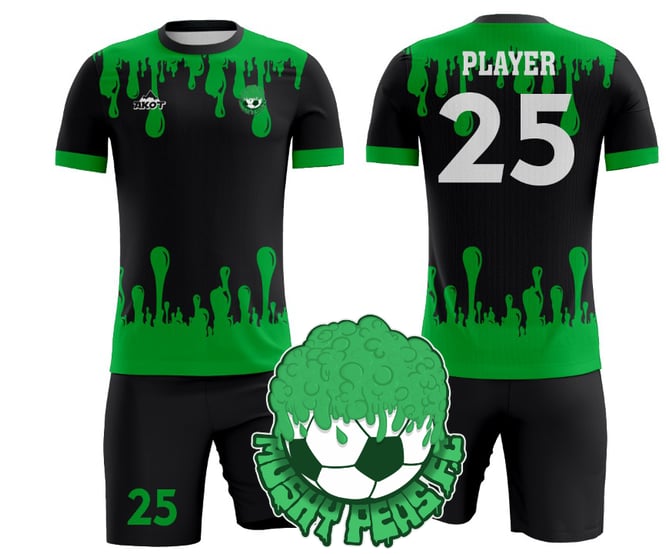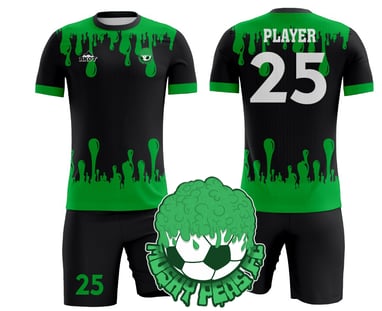 Mushy Peas Fc.
"We play 7s football in the Central Tech leagues. Once NJT had created the crest the design just went from there to what you see now. Plenty of the teams we play ask about them. It's a bit of a laugh."
Jake Crawshaw, captain